Oct 29, SSAC Benefit | An Elegant Evening in Eastwick| Saturday evening
Celebrate the 30th anniversary of the historic filming of The Witches of Eastwick,
when Hollywood came to the South Shore.
An Elegant Evening in Eastwick
Saturday, October 29, 2016
At Lion's Gate
300 South Main Street, Cohasset MA
6:00pm – 7:00pm
VIP Reception—Red Carpet Photo Op with "Jack" and "Cher"
7:00 pm – 11:00 pm
Cocktails, Hors d'oeuvres • Cherries, White Feathers, Pink Balloons • Music, DJ and Dancing

Channel Your Inner Celebrity!• Creative Black Tie
---
TICKETS
Best Picture
Be a celebrity for the day! Includes VIP Reception plus professional make-up and limousine transportation to
and from the event.
$1000 per ticket
---
Best Actor/Actress
VIP Reception, and red carpet experience with paparazzi and autograph seekers, plus a photo op with "Cher" and "Jack".
$300 individual ticket or $2500 for group of 10
---
Best Director
Enjoy an elegant evening in Eastwick with bewitching experiences and entertainment.
$150 individual ticket or $1250 for group of 10
---
In 1986, Cohasset, Hingham and Scituate, located on the South Shore of Massachusetts became Eastwick. The
corner hardware store was turned into Eastwick Hardware. A real estate office was turned into an ice cream shop. Locals served as extras and ferried movie crew and movie stars to Bassing Beach. These quintessential New England towns would never be the same again.
Committee
Tanya Bodell and Ted Carr
Diane Griswold Johnston
Kimberley Majury Albanese
Paula and Timothy Curran
Gloria and Anthony DiPaolo
Janice Forgays and William Rockford
Rolf Gjesteby
Diane and Patrick Kennedy
Laura LaBash
Heather and Rob Merton
Martin St. John
Rebecca and Jed Synnestvedt
Phyllis and Bill Wenzel
Sponsors
Image Resolutions
Les Zygomates
South Shore Art Center
enriches the communities south of Boston by engaging artists and by fostering an understanding and appreciation of the visual arts through exhibitions and education.
Thank you for your support! Proceeds from An Elegant Evening in Eastwick benefit South Shore Art Center's education, exhibitions and outreach programs.
---
Patron Dinner featuring Tak Toyoshima, Nov 17, 6:30pm

Patron Members RSVP here.
Renew your Patron Membership. Click here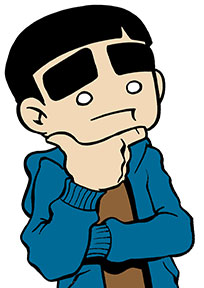 ---

South Shore Comic Con
Saturday, December 3
10am – 4pm

A day-long showcase for artists, writers and comic art appreciators.
Meet comic artists and participate in art workshops and demos.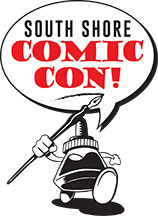 ---

Holiday Stroll • December 10

One-Hour Oil Portraits. The perfect gift and amount of time for those who can't sit still.
Master painter Dianne Panarelli Miller captures a sitter's essence in an oil sketch, in just an hour's time.
Holiday activites for all ages in the galleries. Small works for sale (Members receive 15% off art sales–one-day only).
About South Shore Art Center
A non-profit organization formed in 1954, South Shore Art Center is dedicated to enriching the communities south of Boston by fostering an understanding and appre­ciation of the visual arts through exhibitions and educa­tion. In addition to a nationally-recognized exhibition program, the Art Center offers courses and workshops for adults and children, and enrichment programs to area schools.

Contact Kristen Sherman, Director of Development,
---