Holiday Stroll • December 10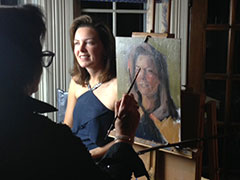 30 Minute Portraits by Gallery Artist
Dianne Panarelli Miller
Perfect for those who can't still!
Oil sketches make wonderful gifts for the holidays.
½ hour sitting, per person. Available for up to 3 people, plan for 1 ½ hours.
$125 Members, $150 Non-Members
11 x 14 unframed, $50 additional for gold frame; 16x20 unframed, $100 additional for gold frame.

CALL TO BOOK
Gold Frame Option—$100
Afternoon Time Slot
Member
Non Member
a 12:15–12:45
BOOKED
b 1:00–1:30
BOOKED
c 1:45–2:15
d 2:30–3:00
e 3:15–3:45
f 4:00–4:30
g 4:45–5:15
h 5:30–6:00
Gallery Talk at 3pm
with Artists from National Juried Show Out of Order

Starting at 4pm
Make & Take Handmade Holiday Art Activities
Get arty this holiday season with us! Join us for holiday music and Make and Take Art Activities for all ages featuring handmade holiday ornaments and cards.
---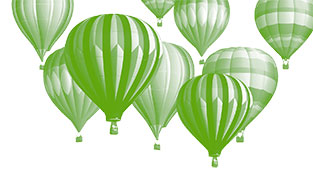 Celebrate Sarah • December 11, 2–6pm

The Art Center has received an overwhelming number of responses to Celebrate Sarah to wish her well!
If you would like to support the Art Center with a gift in honor of Sarah's dedication and leadership, you can do so in a number of ways.
Make a secure gift online.

Write a check and mail to South Shore Art Center, 119 Ripley Road, Cohasset, MA 02025 and indicate in honor of Sarah.

Or to transfer shares of stock, you can call 781-383-2787 X 16, or email for instructions.
Thank you for supporting the Art Center and Celebrating Sarah!
---
About South Shore Art Center
A non-profit organization formed in 1954, South Shore Art Center is dedicated to enriching the communities south of Boston by fostering an understanding and appre­ciation of the visual arts through exhibitions and educa­tion. In addition to a nationally-recognized exhibition program, the Art Center offers courses and workshops for adults and children, and enrichment programs to area schools.

Contact Kristen Sherman, Director of Development,
---