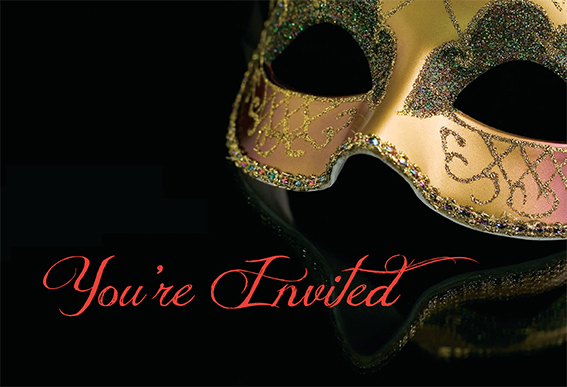 SOLD OUT
Murder at the Masquerade
The Setting: Elegantly dressed and unrecognizably masked, you are in attendance at a fundraiser with some of the most well-known art collectors in the world.
The Art Aficionado Masquerade Ball, held at one of the most elegant homes on the South Shore, is filled with abstract art, expensive sculptures, and people who would kill to have them.
Suddenly, an art forgery is revealed.
A priceless painting disappears.
When someone drops dead, you find yourself in the midst of a murder investigation.
The honor of your presence is requested at a fundraising event in support of the South Shore Art Center
Saturday, November 1, 2014
7:00 pm until 11:00 pm

Enjoy an interactive murder mystery dinner party at the private residence of:
Lions Gate
300 South Main Street
Cohasset, MA 02025
Each ticket buys a different level of involvement in the murder mystery.
Witness
Do you love solving mysteries? You are at the Art Aficianado Masquerade when the murder victim died. Did you speak with him earlier in the evening? What did he tell you? The detective may pull you out of the crowd to ask you questions, or ignore a potentially valuable piece of information you have. Regardless, you will be asked to be involved in the investigation and work with your team to unmask the murderer. Rewards will be given to the team who solves the mystery.
Suspect
Do you enjoy the spotlight? With this ticket, you will be identified as a suspect in the murder and asked to step away from your current alias. Assuming the colorful personality of someone who may actually have committed the murder, you will be given an integral piece of information to share with those able to wheedle it out of you or bribe you. With more involvement in the murder mystery, your ability to stay in character and enjoy celebrity status will add to the intrigue of the evening! Rewards for best actor and actress will be given out at the end.
Investigator
Are you the one who likes asking the questions? With this ticket, you will be able to unlock key information from suspects for the benefit of all at the party. It will take a clever mind and a quick thinker to interrogate the potential murderer without giving away what you already know.
Private Detective
Unable to come, but want to make a meaningful donation to the South Shore Art Center? Make a contribution here.
---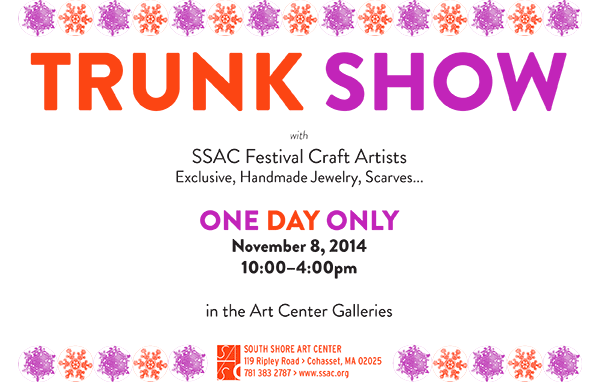 Email Alison Gordon at galleryartists@ssac.org, for more information.
---
Annual SSAC Patron Dinner

November 13, 6:30 pm
with Guest Speaker: Drew Dernavich




Drew was born in Massachusetts, and completed his formal education with a Fine Arts degree from The College of William and Mary in Virginia. He later moved to Boston and began careers drawing cartoons, carving gravestones, and capturing business meetings graphically. He still does two out of three of those things, which isn't bad.



Drew had his first cartoon published in the New Yorker magazine in 2002. He's also done cartoon work for Google, TIME, The Wall Street Journal, Harvard Business Review, and The Boston Globe, as well as writing for Print, andr. In 2006 Drew was given the National Cartoonists Society's "Reuben Award" as the country's best gag cartoonist. He is featured in Volumes 1 and 2 of the cartoon anthology The Rejection Collection (Simon Spotlight Entertainment). In 2007, Drew relocated to Hoboken, NJ, just because the name sounds funny. He is currently working on his first children's book, tentatively expected in September of 2015 by Henry Holt/Christy Ottaviano Books.

---

Paint Party

$35/pp

Wednesday, Nov 19– 6:30-9:00
Members




Thursday, Feb 19– 6:30-9:00
Members




Thursday, April 16– 6:30-9:00
Members





Sign up for a fun evening of painting adventure and comraderie!
---
Images from our October 2013 event, The Witches Ball
Barbara Sheehan & Susan Ahearn

Tayna Bodell & Ted Carr

Wayne

Tony & Dorothy Pilla

Judy St. Peter

Robert Beaulieu

Jan McElhinny, Judy St. Peter, Susan Ahearn

Andrea Hillier

Tony and Dorothy Pilla

Tony Pilla & Elizabeth Morse

Black & White Photos by Stephanie Grenadier &
Tim Waite

Color Images by Kim Alemian