ART CENTER WEATHER RELATED CLOSINGS
South Shore Art Center follows the lead of the Cohasset Public Schools when making decisions regarding inclement weather closings. To find out if we're open during a storm, please check the following resources:http://www.wcvb.com/weather/closings or http://boston.cbslocal.com/closings/. If Cohasset Public Schools are closed, so will the Art Center be. Please note: this only applies for weather-related school closings.
---
SPRING 2018 PDF
SPRING 2018 PDF (Click to Download)


---
2018
Through – Apr 30         CONSERVATORY – The Winter Blues
Through – Apr 8 ON! Pushing Back the Dark—Organized by Wayne Strattman, Chris Rifkin
Sponsored by: Amory Houghton, Jr., Boston Kiln, Chris Rifkin, Fleming's Lighting, Energyzt
Dillon Gallery: Local Color
Manning Lobby Feature: Donna Ingemanson
To be rescheduled, due to weather...Collector's Social with Michael Weymouth
In the Galleries at South Shore Art Center, 119 Ripley Road, Cohasset, MA
This event is free and open to SSAC Members.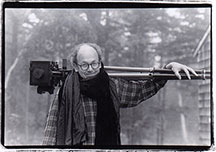 Through Apr 30           Paul Pratt Memorial Library—Jess Hurley Scott

Apr 12 – May 21      NATIONAL JURIED EXHIBITION OPPORTUNITY—Black & White Photography
Juried by Arlette Kayafas, Gallery Kayafas
OPENING RECEPTION: Thursday, April 12, 6–8PM
National Show Open to original works of Black and White photography
April 12                       Opening Reception: 6–8
Dillon Gallery: Printmakers of Cape Cod (Karen Pinard)
May 1– Aug 30         CONSERVATORY – Summer Solstice
May–June Paul Pratt Memorial Library—PATRICIA WALSH SLAVEN
May 21 Board of Directors meeting, Monday
May 30 – Jul 15       Taking Notice: Sculptors Responding to Nature, cuarted by Kitty Wales &
Sachiko Akiyama
May 30                       Opening Reception: 6–8
Dillon Gallery: Gallery Artist Showcase
Manning Lobby Feature: Artist in Residence
Jun 15–17 63rd Annual Arts Festival, Father's Day Weekend, Friday through Sunday
Craft Artists, Arts Festival 2018. Click here.
Festival Juried, Members' and Young Artists Exhibition prospectus, click here.
Exhibition Entry Forms only, click here.
Jul 16 Board of Directors meeting, Monday
Jul 2 – Aug 31            Paul Pratt Memorial Library— Ann Conte
Jul 26 – Aug 26          Blue Ribbon Members' Show
                                    Dillon Gallery: Blue Ribbon Members' Show continued
Sep 1 – Dec 17           Conservatory – Harvest Moon
Sep 1 – Oct 31            Paul Pratt– Addiction Awareness, Curated by Annemarie Whilton, JoAnne Chittick
Sep 14 – Nov 4           StreetART | Bogota > Boston curated by Kim Alemian
                                    Dillon Galelry: Reflections curated by Kim Alemian

Nov 1 – Dec 31           Paul Pratt Memorial Library—Annemarie Whilton
Nov 8 – Dec 21           Works on Paper juried by
                                    Dillon Gallery: Gallery Artists Small Works

---
2019
Jan 3 – Feb 3            Juried Gallery Artist Show
                                    Dillon: Process – Karen Cass, Ken Lindgren, Pam Golden, Jess Hurley Scott

February 7                  Art Off the Wall—Special Event

SATELLITE LOCATIONS
Paul Pratt Memorial Library (Click here for a link to the library)
35 Ripley Road. Cohasset, MA



South Shore Music Circus Gallery & Robert and Dorothy Palmer Gallery (Click here for Conservatory link)
at South Shore Conservatory, One Conservatory Drive Hingham, MA